Designing The Site I have no background in site design and I do not know what features my site should have? If you are thinking of building an online business, you probably have this question in mind. In general, we are all looking for a good site with an attractive appearance that is suitable for customers and we can easily earn money from it.
If you are planning to design a site and you do not know what features your site should have, be sure to read this article to the end. In this article, we will explain all the features of a good and reputable website design. In this way, at the end of the article, you can launch your site in less than 1 day without the need for technical knowledge.
Features of a good site
We have fully explained how to build a website in the article " Learning to create a website " that you can read. Of course, it is better to be familiar with the features of a good site before you start. The 7 factors that we will explain to you in the following are very important factors in practice, and even if one of them does not exist, you will undoubtedly get into trouble in the future.
1_ Being responsive
Responsive is a site that automatically changes its design based on the user device and is displayed in the most optimal way possible. This means that when you look at it with your mobile phone, all the elements of the screen change their position so that you can easily see everything, and when you go to it with your computer, everything will change according to the screen size.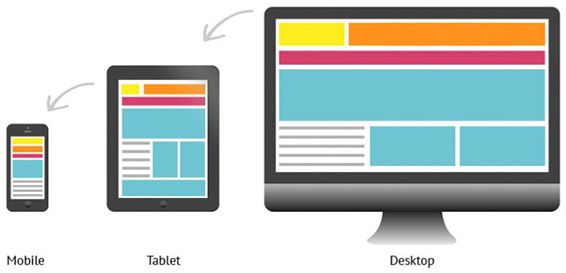 Considering that since 6.5 years ago, the number of mobile users on the web has increased more than computer users, in practice, if your site is not responsive, you will have trouble optimizing your site in Google search results, as well as attracting audience and earning money. Use the responsivedesignchecker.com tool to check if the site is responsive.
2_ Optimal speed
After Responsive, the next most important thing is the loading speed and performance of your site. This means that when you enter the site address in the browser, how long does it take for the site to be fully displayed? Also, how long does it take for a new page to open for you after clicking on any link on the site?
Speed, as in the previous case, has an effect on both the SEO of the site and on attracting the audience and earning money. To check the speed of the site, go to gtmetrix.com. In addition to checking the speed of your site and giving you a score, this site also shows you the problems that have slowed you down.
3_ Accessibility
It does not matter if your website design project was done by a large company or an interior designer! In any case, the other party has a duty to teach the site administrator and owner how to work and manage the content on the site.
The important point is that the site in question should not need to learn very complex issues to manage. This means that you should finally get acquainted with the principles and details of managing your website with the 1 to 2 hours of video provided by the designer. If this's important to you, go straight to site building services . Website builders are tools that are very easy to work with and do not require coding. That's why you learn to work with them sooner and you can start earning money.
4_ UI and attractive content display
You have probably come across sites on the web many times that have very large text fonts, the text of their articles is cluttered, the images are not displayed well, and so on. How do you react to such sites?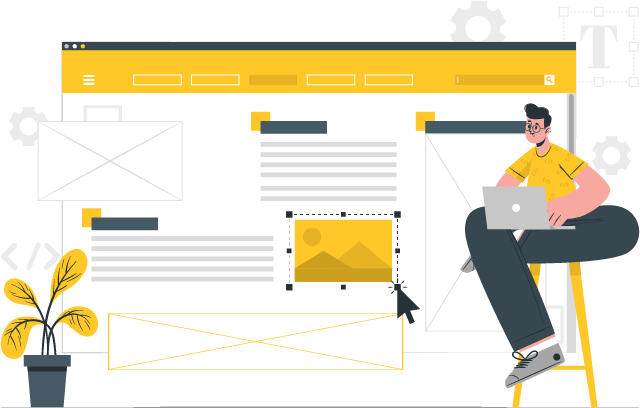 As far as we know, most audiences quickly leave these sites and move on to another site. So another feature of a good site design is the attractive appearance or so-called user interface (UI).
5_ Having main pages
Whether or not new content and educational articles are going to be published on your site in the future is entirely up to you, but when you receive the site from the designer, it should have created a series of main pages for you. What pages?
About us page
Contact us page
Blog page,
Store page.
Note that, in principle, site designers do not have to write the content of these pages for you, because in addition to the main page, you have to write the content of the above-mentioned pages and change them according to the desired details. But if you have already agreed on this issue, the content of the said pages should also be provided.
6- Security and necessary trainings
If there is only one small security hole in your website, hackers can hack it in a short time and waste all the money and effort you put into it overnight. Therefore, be sure to ask the site designer to assure you that the site is completely secure. Secondly, tell him to teach you all the necessary tips to keep the site safe.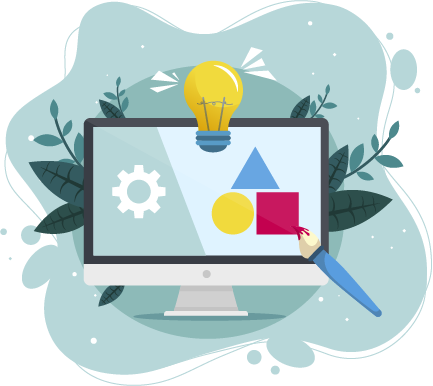 7_ Reputable company!
It may seem a little strange, but the most important feature of a successful site is that it was created by a reputable site design company or at least a well-known designer. Because in this situation:
You will not be charged a reasonable fee for site design,
Full service is provided,
They fully support you when you need it,
They give you all the necessary training,
They will guide you if needed,
The project will be delivered to you on time,
And…