How To Make Money From Online Teaching?
Make Money From Online Teaching and Earn $ 10 to $ 40 an hour! Pascale says online educators in Western and American countries earn $ 10 to $ 40 per hour online!
Of course, there is no special institution in Iran to check the income of online teachers, but according to experience, teachers earn between 100,000 and 10 million tomans per hour of training, depending on their work experience, recognition and, of course, the quality of their work!
Finally, it can be concluded that the income of virtual teaching, both in Iran and in other countries, is very high. With that in mind, if you are interested in entering this field, join me in this article. In the following, we will learn how to make money through online education, from idea selection to marketing and business growth.
Make money through online education; An overview
Let me tell you at the outset what your future holds if you could enter this field: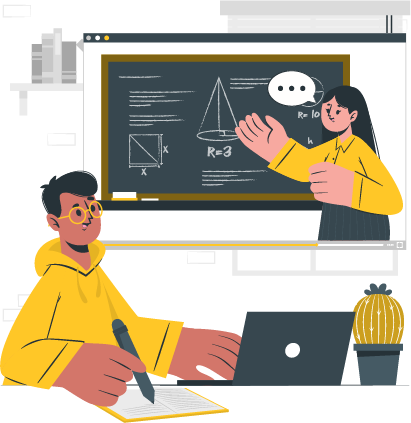 If you enter and of course grow in this job, the situation is such that you take online courses during different time periods. These courses may cost from something between 100 thousand tomans to several million. After this, if you succeed in attracting the audience, for example, in each course, something between 10 and even 2 thousand people (at a very large level) will be attracted to your course.
Of course, to begin with, you may eventually be able to hold an online class with 10 people, but after a while, and of course with the techniques I mention at the end of the article, you can drastically increase the number of these people and as a result earn more money.
In addition, many schools participate in other teachers' online webinars and receive between 100,000 and several million tomans for each hour of training.
Why earn money from online education?
Instead of exaggerating, let me briefly explain the benefits of this online job:
You have complete freedom of time,
You have complete freedom of place, (you are your own boss.)
You do not need to travel to work,
You do not need to wear special uniforms,
You do not need to follow the specific protocols of schools or colleges,
You will have a very good income,
Your business has the potential to expand and grow,
You have a lot of job attractiveness,
In addition, the job of education is a job that, while earning money, makes you grow and in no way puts you in uniform.
Path to enter the virtual teaching job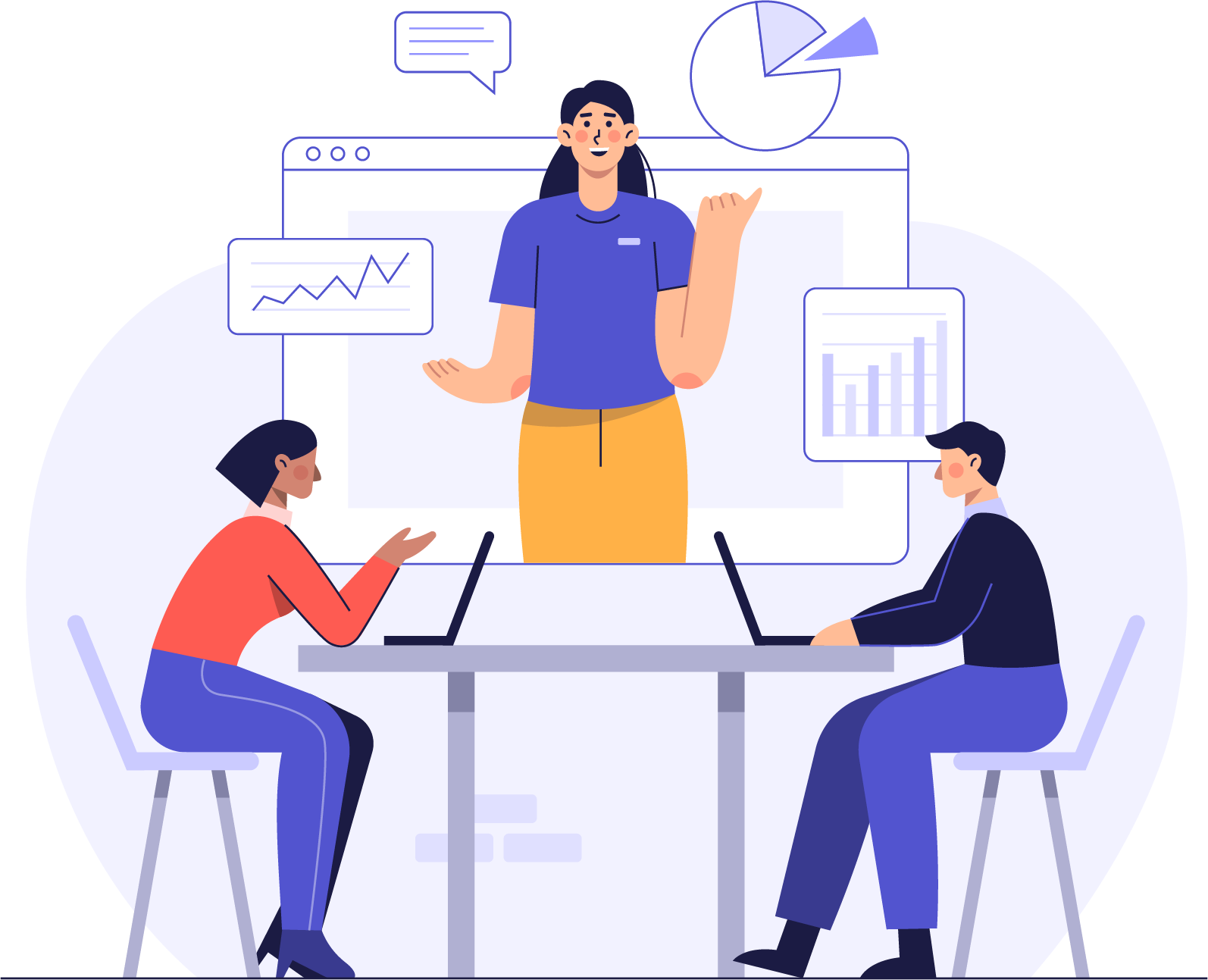 Well, so far we have good information about this job. Now let us examine the matter step by step and see what path we must take to enter it.
1_ Determine the topic of training
The first step to get started is to choose your training topic. In what area are you going to teach the audience? Here are three things to look for:
First of all, what are you interested in?
Second, how much has the market shown interest in the subject?
And third, in what areas do you specialize?
In fact, the topic you choose should be both on your list of interests, what you want in the market, and ultimately a little expertise. Of course, if you do not have expertise, but you are interested in it and it is an attractive topic for the audience, do not worry, because in the next step, you will also gain expertise!
Common ideas for virtual and online education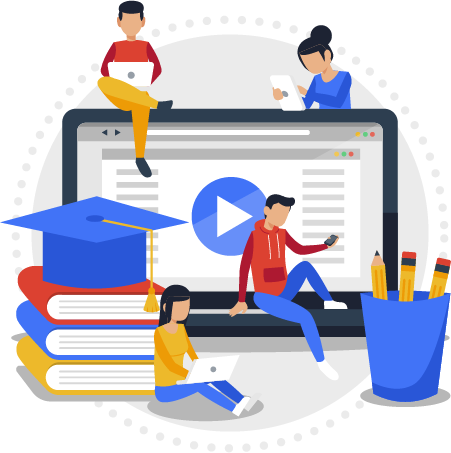 Here are some common ideas you can choose to teach:
Speed ​​reading training,
Targeting training,
Success training,
Time management training,
Teaching specialized courses in high school and university,
Teaching general courses,
Teaching sports such as yoga and bodybuilding,
Psychology education,
Communication training,
Speech training,
Tailoring Training,
Website design training,
Teaching programming,
And…
2_ Find specialization
Whether you specialize in a field or not, as a teacher you need to increase your knowledge about it. But how? Well, the best solution is to spend a little money to increase your knowledge and learn the best concepts by participating in another course for instructors in this field.
But in addition you can:
Buy and read books in this field,
Buy web traffic for new business,
Participate in free Persian and English courses,
Read Persian and English articles,
And look at any reliable source.
In general, one of the most important factors that can make you a top instructor in your field is having more knowledge and skills than competitors. So no matter how much time and money you spend learning, you do no harm.
3_ Prepare educational supplies
The third step is to prepare the supplies needed for the training job! In this section, you must buy all the necessary tools. But what tools?
Well, first of all, you need a desktop or laptop computer through which you can hold a webinar (online seminar),
Then you have to buy a microphone. Of course, if your laptop has a powerful microphone, which it does not have, but if not, a Boya brand microphone has a good quality collar and costs less than 500,000 Tomans.
After that, if you are going to have a webinar with a desktop computer, you also need a webcam.
So far it has been a discussion of tools, but in the next step you have to go to the software!
4_ Work with software
An online tutor should know how to work with several different software. In the following, I will name these softwares and explain the use of each of them to you.
PowerPoint software

In webinars, you should have a video tutorial file that your audience can view and you can teach them accordingly. Basically, most schools use PowerPoint software to create this video file and create slideshows in pdf format. Fortunately, working with this software is very easy and you do not need to worry about it. Just a 3-4 hour course can teach you everything you need to know as an online PowerPoint tutor.
Photoshop

In many cases, you may need to create or edit images in the middle of your work. For example, to make PowerPoint slides, to make the cover of your training course, and so on.
In this case, Photoshop will definitely help you a lot. But how do we learn it? Well, to be honest, Photoshop is a very specialized and extensive software. But what you need as a teacher is just to get acquainted with its simple details such as cutting photos, editing, etc., which you can finally learn with a 10-hour training course. Of course, the benefits of Photoshop are not limited to this. You can even earn money separately from this software. In the article " 10 ways to make money from Photoshop; Even at home "we taught you how to make a lot of money from Photoshop.
Audio and video editing software

In addition to the above two software, you should also be familiar with audio and video editing software. To get started, you can get acquainted with Komtasia software, which is a simple video editing program. For audio editing, simple audacity software is also a good choice.
5_ Get acquainted with webinar sites
Well, we come to the part where we talk about the middle ground. In this section, you should get acquainted with webinar sites on the Persian web. These sites are generally divided into 2 types.
The first type is a site that only allows you to run webinars. For example, Sky System is a dedicated system that you can use to hold a webinar and give the link to the audience to attend the class.
But the second category is webinar and marketing sites! For example, the Isminar site has a large number of contacts by default, and as soon as your webinar is registered in it, the audience can view the webinar and register in it if necessary. This site will also help you with webinar marketing.
In any case, depending on your needs and circumstances, you should visit both categories of webinars, view their details, compare prices, tariffs, webinar conditions, capabilities they give you, and more. Finally choose the right system.
If you ask me, for now, first seminar and then evand are two of the best webinar websites you can count on.
6_ Plan for marketing
Well, after all that, it's time for marketing. In my experience, even the best teacher in the world has no audience as long as he does not work on his own brand and marketing! On the contrary, even now in our own country, there are teachers who do not produce valuable content at all in the courses, but on the contrary, because of their successful marketing, they have a very high income. So, how do we market now? Follow these steps.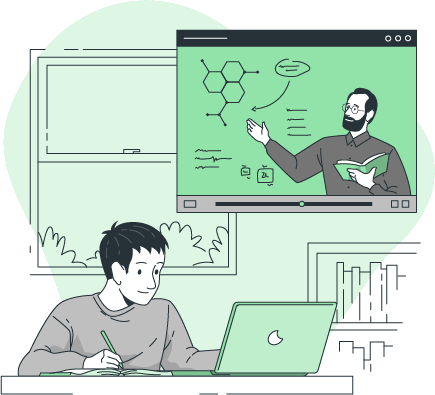 Decide on your brand
In general, we have 2 types of brands in the world:
Personal brand,
Corporate brand.
For example, now our collection is a corporate brand; portal! But in contrast, for example, the brand of Mr. Seyed Hossein Abbas Manesh, the teacher of success, is a personal brand. Because the name of the site, the name of social networks, etc., this collection all have the same name as him, and in all the trainings, they are the only teachers.
So first decide if you are going to have a corporate brand or a personal brand? If you ask me, in general, the audience trusts personal brands more easily.
Build a website
One of the most important things your audience can judge by the quality of your training and your brand is the site you have! If you are careful, most great internet educators have beautiful and powerful websites. So you have to create a professional site for yourself. There are many ways to build a website, but if you want to have a website without any hassle at a reasonable cost and in a short time, portal builder is a good choice.
To get started, go to Portal Site Builder , choose the look you want, and get your site delivered in less than 2 minutes without worrying about costs. Note that our site builder has a free trial of up to 7 days, so now you do not need to pay any fees to build and receive the site.
One of the features of the website is that you can put your training files in it and sell them easily. In the article " Complete Guide to Building an Online File Store ", we explained how you can do this in the simplest possible way.
Create an Instagram page
After the website, it is better to launch an Instagram page. Because today, a large number of Persian web audiences are active in this social network, and your actual absence from it becomes a weakness for you. Be careful, after creating the page, be sure to create an attractive bio for it, choose a suitable profile photo and, if you can, create valuable and attractive highlights. I talked about this in the article " Instagram Marketing ".
Go for content production
Well now you have two of the most important media needed to get started in marketing and marketing in the world of online educators. I mean Instagram and site. But just having these media does not make your audience attractive to you! In fact, what you need right now is content production.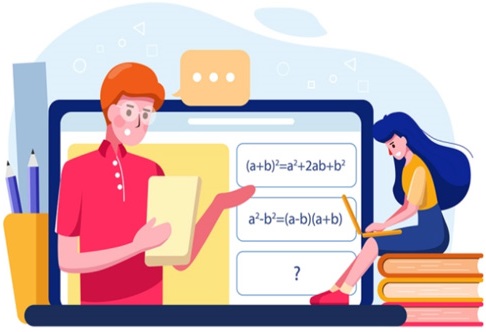 The purpose of writing articles like this article on the site you are reading, and in addition to producing posts and stories on Instagram. To learn more about these concepts, first read the article " What is SEO " to understand how to get your site to the first page in Google audience search results.
Then read the article " Content Production Checklist " to get acquainted with the principles of content production of both the site and Instagram, and you can start your activity over time. Of course, if you do not have enough resources to produce site and Instagram content at the moment, I suggest you produce the content of the main pages of the site, such as About Us, Home Page and Contact Us, so that the audience does not encounter a series of blank pages as soon as they enter the site. After that, focus on Instagram professionally because it will give you good feedback in the short term.
Hold a free webinar
One of the best short-term strategies for attracting an audience and branding is to hold a free webinar. In this method, you first create a paid and non-free course on webinar sites or your own site at all. Then you can host some related webinars with less and free content on a site like Isminar.
For example, your main course is a comprehensive Photoshop training course, but you create free webinars in the field of color recognition, basic training in working with Photoshop, career path in the world of graphics, and so on.
Since free webinars generally attract a large audience, you can give the audience a discount code at the end of each webinar and encourage them to buy the main course. This is a method that many audiences are implementing right now.
Hold courses with others
Especially at the beginning of the path when you are not yet known as a teacher and do not have a large audience, you can get help from the reputation of others. How about Have a course with them!
There are even many instructors who today are willing to hold training courses with famous people in their field just to be known and seen and do not receive any fees. So, if you have the ability to communicate with others and have a little skill in this area, using this technique will definitely speed up your growth.
Create a competitive advantage
I promise you that in whatever field you operate, with creativity you can create a number of competitive advantages and attract more audiences. For example, if you work in the field of SEO training, you can give the audience a website as a gift to implement the course of SEO principles on it. Or if you work in the field of graphic software training, you can add a small section to the course and teach them how to earn money from this skill and …. Exactly the things that feel empty in other eras.
As I said, there are definitely a lot of vacancies in any field that you can fill with a little creativity and grow faster with better practice. Of course, when producing content and marketing, you need to focus well on your competitive advantage and tell these topics to your audience so that they can choose you when choosing between different schools.
Virtual teaching is a convenient and profitable job
Finally, if you want to really get into virtual teaching and make money, you can design your site right now and commit to starting this business. To build a site, go to the portal store builder buy website traffic that converts and build your site at no cost. If you have any questions about designing a website for virtual teaching, call. 2 for guidance.
Well, we come to the part where we talk about the middle ground. In this article, we examined the principles of earning money through online teaching and also the way to start it. Finally, if you have any questions or comments, I am waiting in the comments section. Also, if you know a successful instructor, you can write some of its strengths in the comments section so that the other audience of the article gets acquainted with him and, of course, through the eyes of a instructor, get acquainted with the tastes of their future customers.