How Can A Webinar Increase Your Revenue?
Webinar Increase Your Revenue While the outbreak of coronavirus has had a negative impact on most businesses around the world, some businesses have grown spontaneously as the virus spread. One of these businesses, sites and brands were active in the field of webinars because the interest in holding these online classes as well as participating in them suddenly increased! It is interesting that even according to some unofficial statistics, only the income of businesses in this field in Iran almost increased 10 times in a short period of time!
But what is this webinar that is so talked about in the Corona? Why did it suddenly become so popular? What capabilities does it have, how can we use it, and how can we reach out to it to improve the business and increase revenue?
You will find the answers to all these questions in this article, reading this article can probably have a big impact on your income, so stay tuned until the end.
What is a webinar?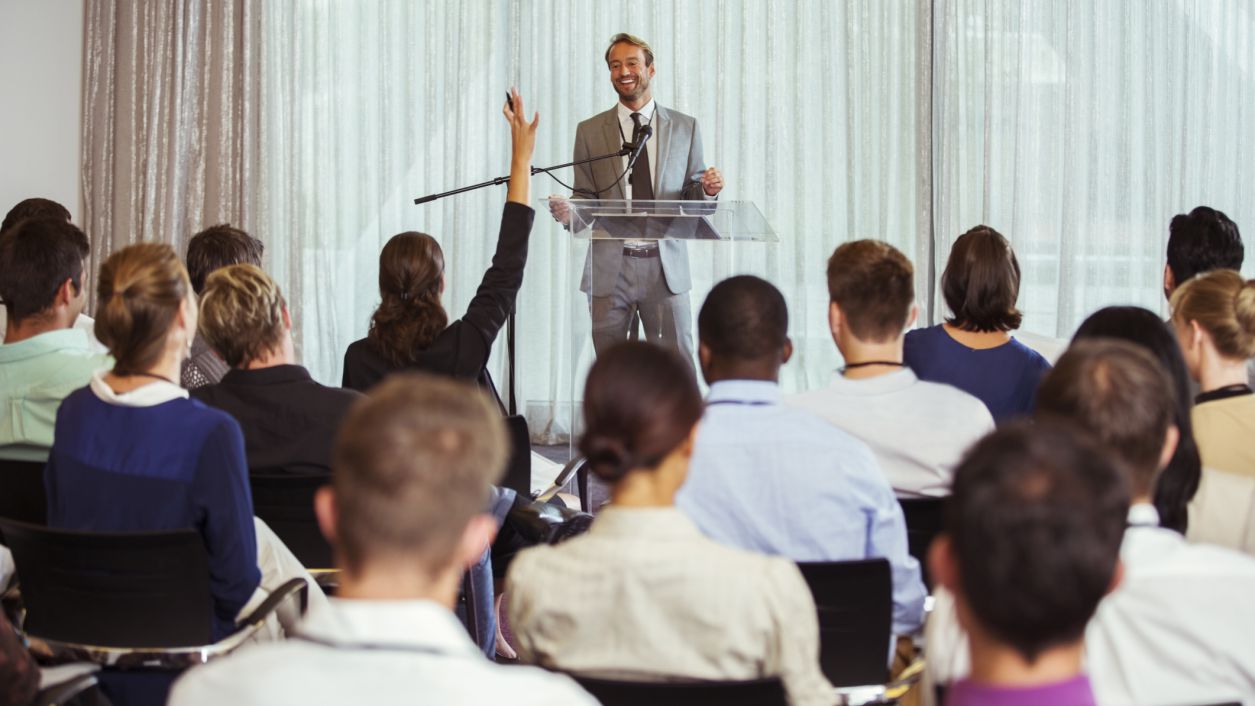 I think you know what a seminar is (pictured above) A seminar is a face-to-face meeting that is basically held in a hall where a speaker speaks to a number of participants.
A webinar, which stands for Web-based seminar, is simply an online seminar. That is, in it, the speaker speaks to the audience online and, of course, live. Exactly something like Instagram Live with a few minor differences. Each webinar session consists of 3 parts:
Speaker or speakers,
Webinar implementation system,
Audiences.
In fact, in a webinar session, the speaker is connected to the webinar implementation system (software) with the help of a computer, which I will introduce to you in the following. Webinar, attend the meeting and go online.
In this session, the speaker may share his face with the audience and talk to them online, he may share his computer screen with them or even display a pdf file. Even the speaker can display both his face and the computer screen or presentation file at the same time.
Differences and similarities between seminars and webinars
In summary, seminars and webinars have the following differences and similarities:
The seminar is a face-to-face meeting but the webinar is held online,
To attend the seminar, you must go to the venue, but to attend the webinar, you only need a device such as a computer or mobile phone and the Internet.
In the seminar, the audience can participate in the discussion in person or ask the speaker, but in the webinar, they should ask their questions to the instructor in the chat box.
In a simultaneous seminar, several speakers can go on stage (at the top of the hall) and perform, and in a webinar, several speakers can be online and perform.
Just as the seminar is held live, in the webinar the speaker speaks live and the audience receives the audio and video instantly.
How is the webinar held?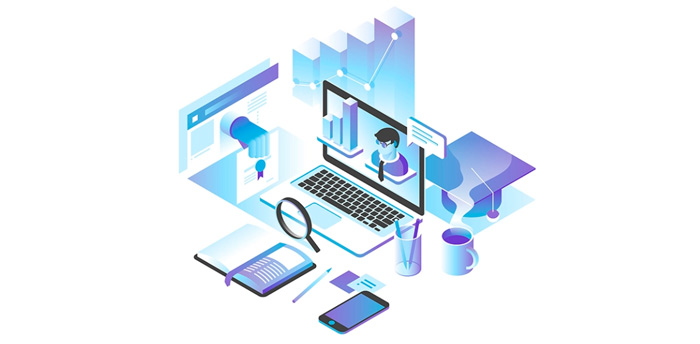 If you still have questions in your mind, all of them will be answered in this section. As I said at the beginning, each webinar session consists of 3 parts, the webinar system or the same software, the organizer or the speaker and the participants.
1_ What is the organization system or webinar software?
Webinar system is an online website or software that after connecting and registering, you can hold the webinar in the role of a speaker. For example, by registering on the Skyroom site and purchasing one of its plans, you can hold webinars with 100 participants for 1 month.
Note, there are 2 categories of web hosting sites on the web. The first category is sites like Skyroom, which only offer webinar services.
But the second category is sites like and Evand. These sites, while allowing you to host webinars, also act as a training store website and you can publish your webinar in public.
Photo Description: Isminar site and webinars ready for sale to interested parties.
In this way, after the announcement of your webinar on these sites, the audience will register for your webinar for free or for a fee, if they are interested, and participate in it at the appointed time.
What are the features of the webinar system?
If you are wondering what features are in a webinar system, the short answer is:
The speaker can display his own image or simply attach his voice,
The speaker can share video and audio on his computer,
The speaker can allow interested users to share their audio and video with the rest of the audience.
Users can send messages in the chat section,
The speaker can conduct a survey to ask the audience and see the result,
The speaker can record the whole webinar.
2_ Speaker or webinar organizer
Business owners, marketers, instructors, etc. are among the people who are very interested in hosting webinars these days. As you can see above, these people have two ways to host a webinar.
One is holding a private webinar. In this method, you first provide the conditions for holding the webinar in a system such as Skyroom, and then provide the link to participate in it to your audience to attend. This method is more useful for teachers who intend to hold a class or training course for specific members.
In the second method, however, the organizer publishes webinar announcements on public sites such as Isminar. In this way, interested audiences can register and attend the webinar.
3_ Participants
Finally, there are 2 groups of participants. The first group of people who have enrolled privately in a class. For example, an editing training class is registered in the neighborhood cultural center and they enter the webinar room by entering the link. The second category is those who are generally interested in education and are constantly looking for and registering their favorite webinars on public webinar sites.
Depending on the type of webinar software chosen by the instructor, the audience may need to install special software to connect to the online class or be able to log in with their browser without it.
Webinar training
Well, I want to teach you how to hold a webinar class. From all prerequisites to registration principles and more. Be with me.
1_ Prepare the topic and the presentation file
prerequisites:
Having expertise in the field of education,
Familiarity with how to make a PDF,
A little power of expression.
In the first step, choose what the topic of the webinar is. Well, you definitely want to choose the topic of the webinar in your area of ​​expertise and activity. But if you do not know exactly what sub-categories of a webinar you are holding, I suggest you get ideas from other instructors. For example, imagine that I am a teacher in the field of SEO . So I go to the Targetedwebtraffic.com site or any other training site ) and see the category of SEO-related training.
Image: Examples of webinars held in the field of SEO and you can get ideas for holding webinars.
As it turns out, I now have a lot of ideas for webinars in the field of SEO. So I will choose one. The next step is to prepare the presentation file in the webinar.
If you are planning to spend the whole 1 or a few hours of the webinar in front of the camera and giving a speech without any presentation files, I must say that your idea is not a very good idea! Because in such a situation, the audience's mind gets tired. So be sure to create a multi-page PDF file and move the program forward with it.
Tip: Be sure to attend one or two free webinars to get acquainted with the space of these online classes.
2_ Select the webinar system
prerequisites:
Check the price plan of webinar sites,
View the necessary tutorials for working with the webinar system (on each site, the necessary tutorials are published for free)
Well, in the next step, you have to choose your web hosting system. At this time you must first determine if you want to hold a private webinar or if your goal is to hold a public webinar. Depending on this, you can choose one of the private or public systems and register in it.
Image caption : Skyroom site plans for webinars.
If you are registered in a private system, you must first purchase a system plan to allow you to host a webinar. But in public systems, you basically pay for each webinar based on the time of the webinar. Also, some public systems will not charge you a fee and in return will deduct part of your sales from the webinar.
3_ Plan to attract the audience
prerequisites:
Familiarity with the principles of Internet marketing
Well, I think the most important part of running an online webinar is exactly what the audience is all about. You see, if in the beginning you intended to hold a private webinar, it means that you already have an audience. For example, they may have been the audience of previous students in your class. Well, in this case, there is no particular problem.
But if your goal is to make money from holding public webinars, you should try to attract the audience to the webinar through the various ways that I will explain below.
_ Attracting the audience from the site
Basically, teachers who plan well and earn good money from their education invest a lot in their website. These instructors produce content on the site on different keywords in their field of activity and this content is ranked in Google. (The same SEO) The audience that has entered these pages will see the instructor webinar advertisement and a large number of them will register in it.
If you are also thinking of making a good income from training in the long run and holding your webinars with a large audience and income, I suggest you plan on the site.
If you do not have a website yet, enter the site design page in the portal right now and create your site in less than 2 minutes with the help of our site builder. Note that building a site with the portal site builder tool is free for up to 7 days, so now you can receive the cost of your site without the need for one rival, and after 1 week, if you are satisfied, you can pay for it.
_ Holding free webinars

One of the best and most common ways to attract an audience to a non-free course or webinar is to hold one or more free webinars. For example, many schools now offer a free webinar entitled "Introductory Webinar for a Course". In this webinar, in addition to teaching a few small points, they introduce the main course to the audience and even give a discount code to participate in it.
Or, for example, many instructors hold a few free educational webinars and then introduce the main course or non-free main webinar to the audience who attended the session. This way a number of audiences will enroll in your course.
_ Activity in social networks
Another great way to get your audience to webinars is to work on social networks like Instagram, increase your audience, and then introduce webinars into your stories and posts.
Be careful, to increase the audience on Instagram, you must be familiar with the principles of marketing in this network. So I suggest you read the article " Training to increase Instagram visitors".
How Can Internet Businesses Benefit From Webinars?
Well, so far the focus has been on most schools and individuals who want to make money online. But alongside schools, webinars are a great opportunity for online businesses that want to grow in the short term. Here's how you can grow your online business through webinars.
1_ Introducing a new product
If you are a business owner, you know that there is always a large audience for your products who are still unsure whether to buy or not. Well, in fact, the ability to host webinars is a great opportunity for you to be able to convince them and these audiences to buy without bothering.
Of course, holding product introduction webinars is not just to convert these users, and you may be able to convince the audience who are not particularly interested in the product to buy it if it is introduced properly and in principle.
2_ Branding
It does not matter if you are a teacher or an online store owner, in any case, you should know that the audience trusts brands that they are already familiar with in order to buy any product or service. In other words; You need more than luck to succeed in affiliate business.
Now, in addition to things like producing content on sites and social networks, holding free and non-free webinars is also one of the most profitable ways to brand. These webinars can be educational, introductory, question and answer, and so on.
3_ Increase brand interaction
One of the undeniable points in the world of marketing is that the more the audience interacts with a brand, the easier it will be to be satisfied with the purchase of services and products. But what do I mean by interaction? In fact, engagement is any relationship that the audience has with you.
For example, they give you a direct message on Instagram or leave comments for your posts, that they follow your brand news, that they are interested in talking to you, and so on.
Now, in the meantime, one of the other ways to increase this interaction and users' friendship with you is to hold a series of periodic webinars. Educational webinars, questions and answers and any kind of webinar that is valuable for your audience to view its content.
4_ Increase the clues
Email marketing and SMS marketing are two of the most effective methods in business, but only if you do them properly. what does it mean? In fact, in an unprincipled way, the business buys their contact number list or email list from other sites and sends them promotional emails. Well in this case the efficiency is very low.
But in the principled way, the business leads in different ways. Leadership means turning the audience into users who, for various reasons, such as receiving a free file, being informed of discounts, etc., provide the brand with their email address or contact number. In addition, the brand uses these means of communication to communicate more with the audience and, by increasing interaction, makes them easier to become buyers. These issues were discussed in detail in the article " Targeted Email Marketing ".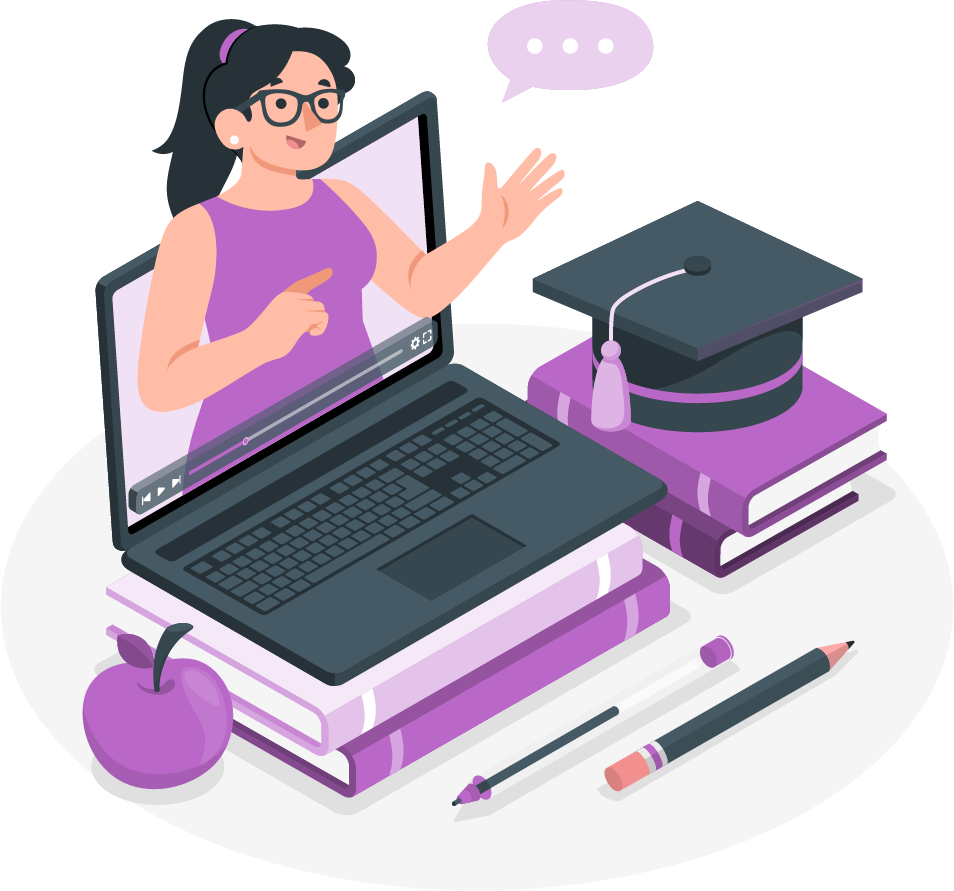 But what was the role of webinars and webinar marketing in this? Well, in fact, if you run free webinars, the web site and software will give you the email address and contact number of all the audience in the class. For example, by holding a free webinar, you may get more than 100 leads! So practically holding these webinars is one of the best ways to find new leads and increase business revenue.
Why a webinar? What are the benefits of a webinar?
Whether as a lecturer, a business owner, or even a casual user who just wants to get acquainted with the webinar, after reading all the sections of this article, you may still be wondering why the webinar? Why should we prefer online classes to face-to-face classes? I will answer this question briefly below:
Reduce costs: You no longer need to rent a hall at a high cost to hold an event.
Troubleshooting: Both instructors and audiences can learn and train today from home with the help of webinars and even in casual clothes.
Increasing access: Thanks to webinars, many audiences who were previously away from the world of events and education due to difficult access entered the field.
Webinars are a great way to promote your business
Lastly, if you want to fill your webinar classes as a teacher more easily and make money this way, having a website will definitely help you along the way. In addition, if you are a business owner and you want to attract more audience for your products and services with the help of webinars, having a website will undoubtedly accelerate your growth process.
So to get started, go to the portal site builder page right now and get your fully professional site delivered in less than 2 minutes without having to pay for up to 7 days.
Well, we come to the part where we talk about the middle ground. In this article, we understood what a webinar is and answered many questions, including how to hold a webinar. Finally, if you have any questions or comments, I am waiting for you in the comments section.